369 SPORTS AND FITNESS CENTER
369 LVL UP is a brand crafted by its founder Timothy L. Boutte to bring the best out of his clients. With a client-centric focus, 369LVL UP workouts are tailored to suit the client's needs. 369 LVL UP clientele span the gamut of celebrity entertainers, professional athletes and those who simply want to look and feel their best.
What makes 369 LVL UP training so different is its foundation in physics and geometry. Using the proper angles, 369 LVL UP training is designed to maximize results using efficient movements. An avid reader and good physics student, Tim Boutte began to study himself along with other top athletes. In doing so he would develop a philosophy for running that he would later have vetted by a leading biomechanics researcher and physicist at NASA!
369 LVL UP Sports focuses on coupling sport-specific movements done in play with HIIT and resistance training.
369 LVL UP Fitness uses a modified version of some of these same movements to help achieve a sculpted and toned physique.
Here at 369 Sports and Fitness Center, we take personal training personally!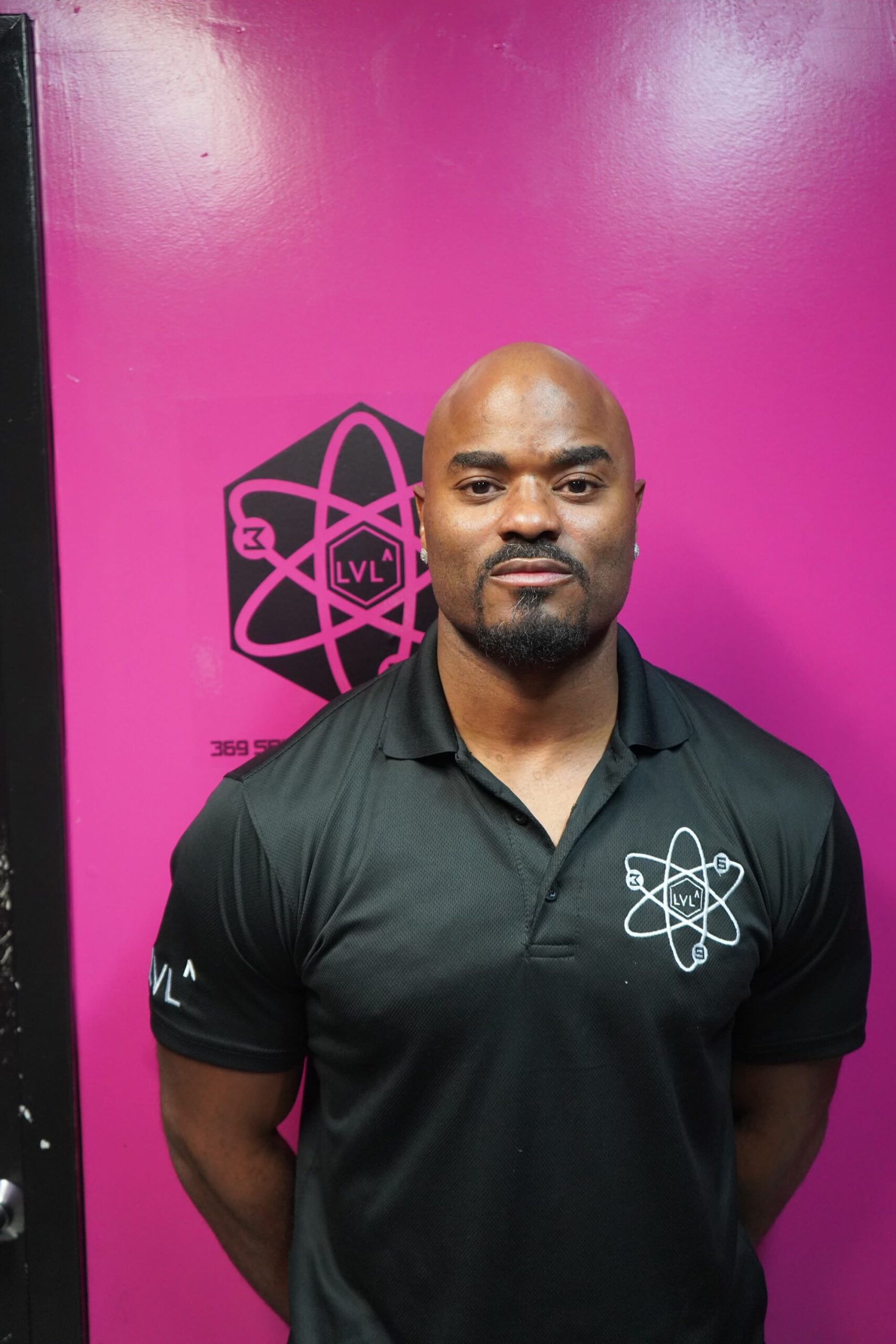 Timothy Boutte
Owner & Celebrity Trainer
Leon Gilmore
Assistant Trainer
Arté Collins
Personal trainer
LaVon Collins
Assistant Trainer
Sophia Bernal
Receptionist
369 LVL UP is a call to action! How bad do you want it? In order to see real results, you must put in the work; you must "LEVEL UP"! If you want someone who will motivate you to reach higher heights, look no further than 369 SPORTS AND FITNESS CENTER!
Located in central Houston, just minutes away from the Galleria, 369 SPORTS & FITNESS CENTER is the perfect place to get your workout on!